COMMUNICATE -
OUTLINE -
RENDER -
APPROVAL -
FABRICATION -
ONSITE -
LOAD-OUT.
Greene Staging (GS) has identified 7 basic steps to almost any project. Some will apply to your event, some will not. We hope you'll find this 'process guide' especially helpful when working with our team for the first time.
COMMUNICATE
Get in touch - you can fill out the form submission on our about/contact page. It's good to include the dates and location of your event in the email.
OUTLINE
After some emailing or calls - we will develop an outline that includes scope, dates, budget, etc.
RENDER
This step will not always include a CAD rendering. CAD renderings will be an additional charge at $250+ depending on the detail and complexity of your rendering (the price can also be effected by the amount of changes made to the first render - having a good outline helps diminish the likelihood of needing changes).
If your project does not include a CAD rendering, this step will include either images with a clear description and/or a hand-drawn depiction of the design.
Example: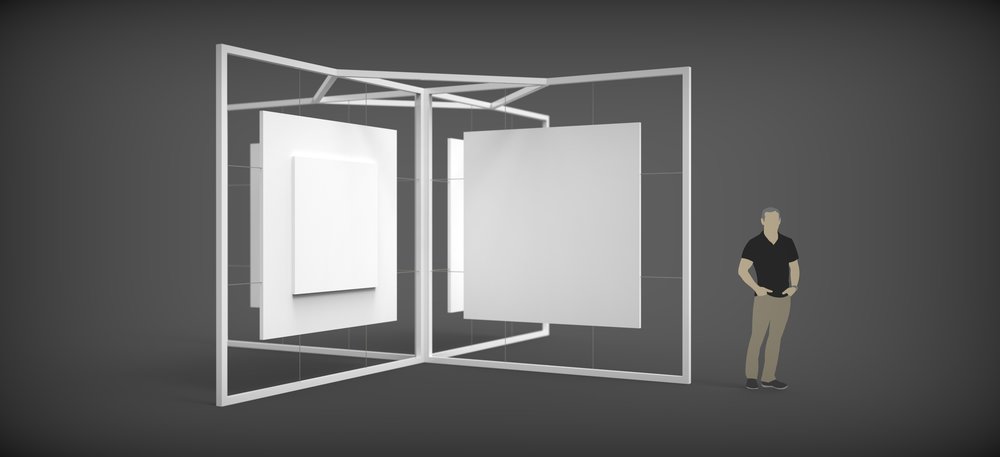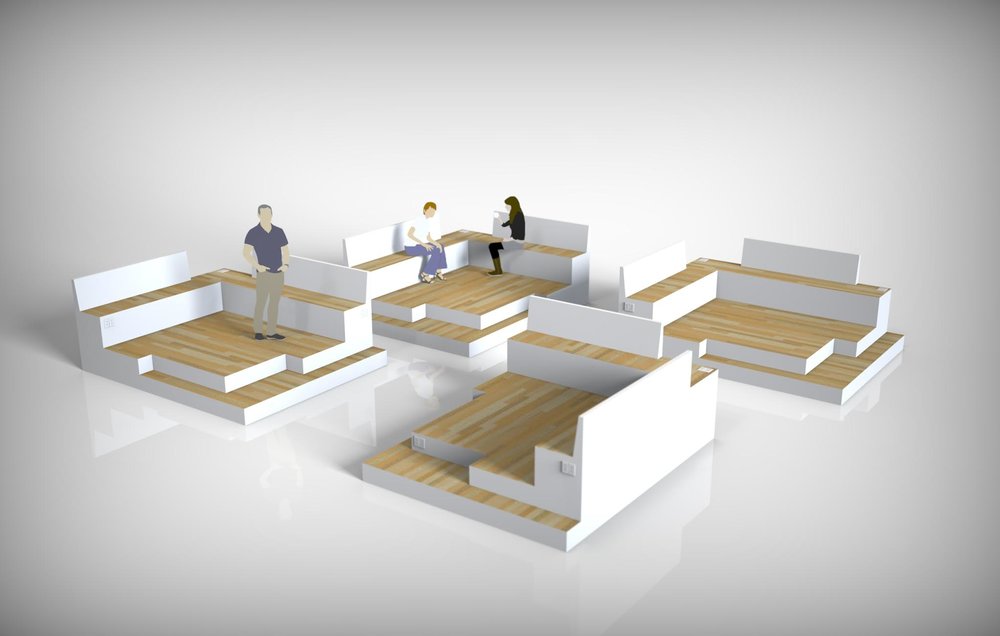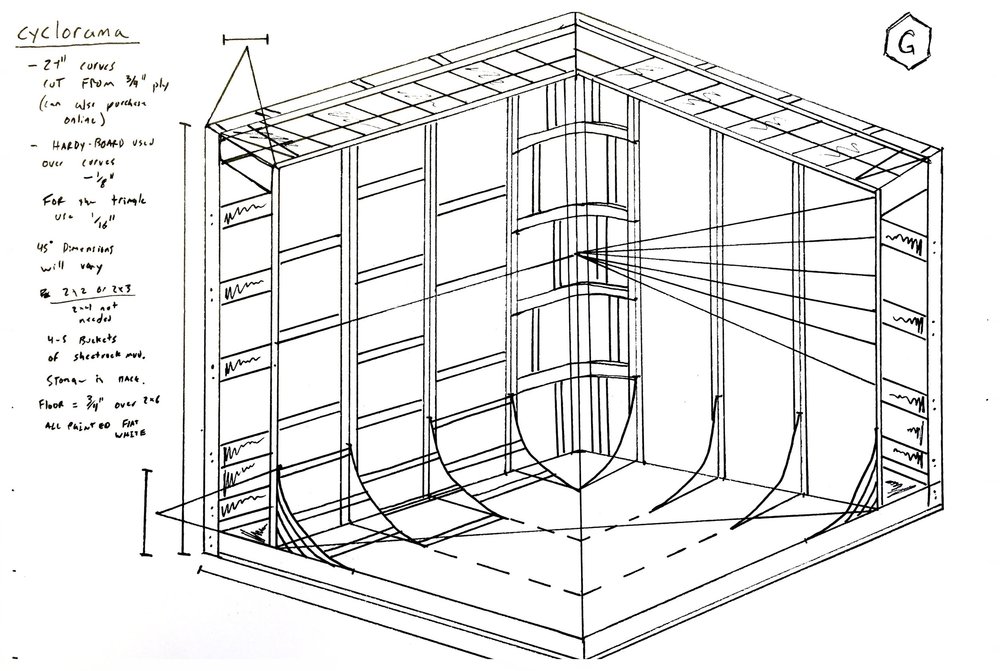 APPROVAL
This step will include an overview of all outlined and rendered; e.g. delivery or pick-up details, a breakdown of fabricated (or rental) items with cost, approved renders (with client notes if applicable) etc.
Approval will also include a deposit; a deposit is due before fabrication can begin on a project. A charge of 50% of the total quoted amount (the percentage may be higher in the case of higher initial investment from GS) will be sent to you via email. This invoice can be paid by cash, check, or bank transfer. In some cases, you may pay with a CC online for an additional 4% charge.
W9 available upon request.
FABRICATION
Once fabrication has begun, we will continue to communicate with you in all respects. You will be contacted if changes need to be made to approved design for any reason.
On-site details should be clearly laid-out in the render/approval steps (trucking, hotels, labor rates, GS's role and responsibilities on-site, etc). GS is experienced in a range of events from corporate events to high-end parties and will approach each project with individual respect.
Our crew includes DOT certified drivers, Osha licensed lift operators, and is insured for typical venue standards.
LOAD-OUT
This can include picking up rented items, disposing of custom one-off aesthetics, or delivering fabricated items to your storage space. Load-out details should be clearly laid-out in render/approval step.
If you have any notes on this process guide that would help future readers please let us know on the contact page via the submission form with subject line "PROCESS GUIDE".